Step By Step Process of Selling a Home
The process of selling a home can be an overwhelming process to say the least, but it doesn't have to be. With the right preparation and guidance, the process of selling your home can be smooth and stress-free. Here is a step-by-step guide to help you prepare for selling your home.
Step 1: Determine Your Home's Value
The first step in the selling process is to determine your home's value. This can be done by conducting a comparative market analysis (CMA) with the help of a REALTOR®. The CMA will help you determine a realistic asking price based on the recent sales of similar properties in your area.
Keep in mind that the comps in your area are just a starting point and don't necessarily factor in all of the differences between properties. This can include age, upgrades, deficiencies etc. Your REALTOR® will be able to make these appropriate adjustments to give you a range of value to consider your starting list price.
Credit – Experian
Step 2: Make Necessary Repairs and Upgrades
Before listing, you need to prepare your home to sell first. It's essential to make any necessary repairs and upgrades so it shows well with buyers, and stacks up well against other listings (aka – your competition). This can include fixing leaks, replacing outdated appliances, or repainting the interior or exterior of your home. It goes without saying that repairs and upgrades can make your home more appealing to potential buyers and increase its value.
You also want to consider curb appeal. This is especially important since more often than not, it's the image of your home's exterior that will be the cover photo for your listing online and on MLS.
Step 3: Stage Your Home
Staging your home is the process of making it more visually appealing to potential buyers. This can include decluttering, rearranging furniture, and adding decorative touches to enhance your home's features. Staging your home can make it more attractive to buyers and help them envision themselves living in the space. Staging with a professional can be expensive, but some REALTOR®'s may offer this as part of their service to you. If not, it may come with a cost, however it's almost always worth it.
Credit – This Old House
Step 4: Hire a REALTOR®
A REALTOR® agent can provide valuable guidance throughout the selling process. They will help you set a realistic asking price, market your home to potential buyers both online and through their network, and negotiate with buyers on your behalf. When choosing a REALTOR®, it's essential to find someone with experience selling homes in your area and who you feel comfortable working with. You want to work with someone you like, and also one that you trust, right?
Step 5: List Your Home
Once you have prepared your home, the next step in the process of selling a home will be listing it on the market. This part of the process is often the most stressful for sellers, since showings will require them to leave their homes periodically, and keep it squeaky clean. If you think this may be challenging for you, it's a good idea to consider staying with family/friends or even renting an Airbnb for a period of time.
In most cases, your home will go up on MLS and any buyers who have indicated a comparable home within the range of your asking prices will be notified through a prospect search. As the seller, you can decide if you want to have it also listed on other website including Zolo, House Sigma and others. Keep in mind that MLS drives 98-99% of all online traffic however. You can also agree to have your home advertised on social media, with signage, with open houses etc. You don't have to consent to any forms of advertising that make you uncomfortable. For some, this may mean no For Sale sign or no open houses. This is all a matter of preference, but in a buyer's market, every little bit helps when it comes to awareness and promotion.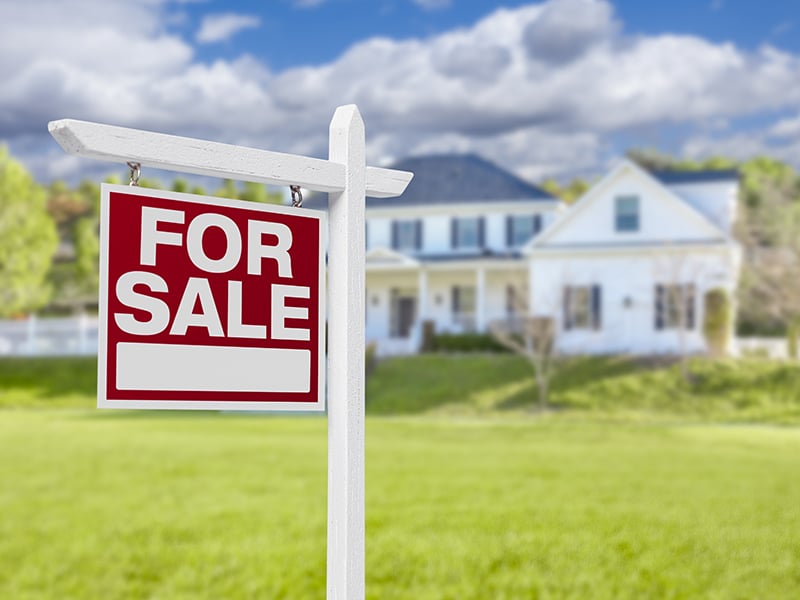 Step 6: Negotiate And Accept An Offer
When a potential buyer is interested in your home, they will make an offer. Your REALTOR® will help you negotiate with the buyer and ensure that the terms of the offer are favourable to you. It's important to recognize that we are in the middle of a buyer's market right now.
At the beginning of 2022, it was commonplace for sellers to put their home on the market for a week and set an offer presentation night. In many of these instances, this brought a seller multiple buyers and offers, enabling them to sell quickly, and often times, over asking and with no conditions. While the market has been heating up as the months have progressed through 2023, many homes are still selling a little below list price and conditions are commonplace once again.
Once you've accepted an offer, depending on the nature of the offer and the conditions, the sale may become immediately firm and binding OR they will have a conditional period of 5 business days (give or take). It's important to know that conditions exist to protect a buyer's potential investment in your property when it comes to inspections, appraisals and financing.
Step 7: Closing The Sale
After the inspection has been completed successfully and the buyer has confirmed financing, they will be able to waive their conditions to finalize the sale. At this point, the next step in the process of selling a home will be preparing to close.
Closing involves transferring ownership of the home from the seller to the buyer. The lawyer will typically review title to make sure the property can be transferred to the new owner, free and clear. This is often done about 10-14 days before the closing date.
Credit – Alexander Holburn
On the day of closing, you can expect (as a seller, and as a buyer) to sign plenty of paperwork. You will also be responsible for paying closing costs. For the seller, this will involve paying commission for your REALTOR® as well as the cooperating brokerage (the buyer's REALTOR®) unless otherwise determined differently in your listing agreement. You'll also provide keys to your law firm to pass along to the firm of the new owner.
In conclusion, selling a home can be a complicated process, but with the right preparation and guidance, it can be a smooth and stress-free experience. By determining your home's value, making necessary repairs and upgrades, staging your home, hiring a great REALTOR®, listing your home, negotiating and accepting an offer, and closing the sale, you can ensure a successful home selling experience.
Thinking about selling your home? Let's chat! I can be reached at 647.896.6584, by email at info@serenaholmesrealtor.com or by filling out this simple contact form.
For plenty of other great tips and information, make sure we're connected on social @serenaholmesrealtor and you've subscribed to my YouTube Channel.